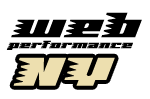 On October 13th, we have a special speaker: Joshua Bixby (@JoshuaBixby), President of Strangeloop Networks and author of Web Performance Today blog will talk about Web Performance Automation.
Abstract:
Depending on who you talk to, performance automation can range from the holy grail of performance tuning to a set of programming hacks that will bring down your website. In reality, it is neither of these things.
Joshua will talk about:
Different approaches to automation
Pros and cons of each
What kinds of performance best practices can or should be automated
What best practices are better left to hands-on developers
How "automatic" is performance automation, actually?
A survey of the automation market today
More info and RSVP here:
http://www.meetup.com/Web-Performance-NY/calendar/14568561/
Agenda:
6:00 – Arrive to the event, meet other members
6:15 – Introduction to Web Performance
6:30 – Web Performance Automation, Joshua Bixby
8:00 – Q&A
8:30 – Open Discussion, Networking
Time Inc. Watercooler is again hosting our speaker session and Strangeloop Networks is sponsoring pizza and sodas!
Host contact: Alla Gringaus, Web Technology Fellow
Questions: 646 391 9671
Location:
Rockefeller Center
Time & Life Bldg
1271 Ave of the Americas (entrance 50th St and 6th Ave)
2nd Floor, room #1
New York, NY 10020
Nearest Transit:
50th St – 8th Ave (C, E)
50th St – Ave of the Americas (F, V, B, D)
49th St – 7th Ave (N, R, W)
Get directions on Google Maps: http://bit.ly/c5rTgs
Street View for the Entrance: http://bit.ly/bpxpOW
You'll need to bring a photo ID for security downstairs.
See you there on October 13th at 6:00PM!