From time to time, I give talks on various web-related topics like Web Performance.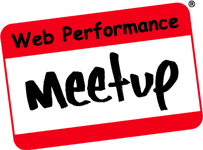 Meetups
I've organized New York Web Performance Group - you can check meeting schedule over at Meetup.com.
I also help other organizers and run organizer's mailing list, if you are already running a group or want to start one, let me know.
In addition to meetup, I also organize WebPerfDays NY - New York branch of one-day un-conference about Web Performance.
ShowSlow
ShowSlow is a tool for aggregating and visualizing web site performance information. It is also available as open source tool.
HowDoable

HowDoable is a project of mine that helps people keep track of important things by reusing their todo-lists. It also has some predefined tasks like sharing links or creating events on Facebook, Tweeting, emailing, adding musical gigs on LastFM and so on - they speed up on-line tasks.