This time four teams competed in building a wind generator. Our team won generating more power then others and then we increased gear ratio and it generated even more power without any problem. I couldn't part with our creation and took it home to show kids and maybe for modding later ;)
Some photos on flickr.
Post on Make blog.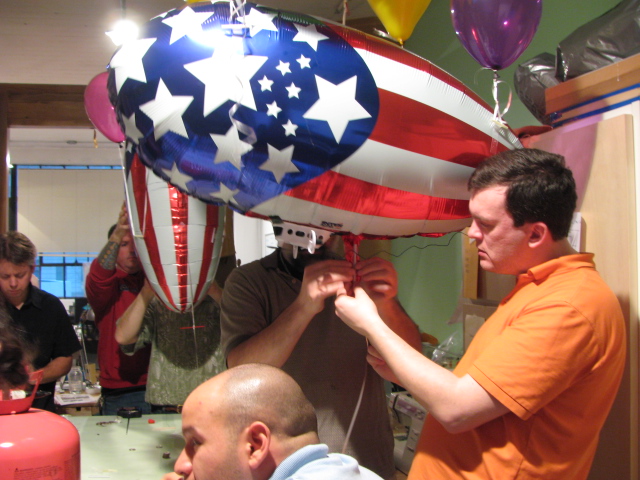 Yesterday I went to Make:NYC #5 event where two teams competed in making RC balloons that had to pick and carry a weight of quarters from one X to another X 6 feet away. Our team won, but both teams got a lot of fun!