2011 is starting slowly so January session for NY Social Media Meetup is rescheduled for February 2nd, but the date is confirmed now!
RSVP here: http://www.meetup.com/Social-Media-NY/calendar/15475788/
Demo is still TBD, please let me know if you'd like to present.
KEYNOTE
Regulatory compliance in social media is an emerging issue that is evolving daily. For most of the past decade there was virtually no governmental oversight of the space, but with the explosion of Facebook, Twitter, YouTube, LinkedIn, Foursquare and others, regulators have begun to take notice. In the last 12-18 months state and federal agencies have been updating their policies and ramping up their enforcement efforts. As we enter 2011, topics like privacy, fair balance and disclosure are squarely in the sights of the FTC, FDA and the SEC.
Tom Chernaik, Founder and CEO of CMP.LY, will be joining the New York Social Media Meetup to present an overview on this changing landscape, what it means for businesses in general, and the implications on social media marketers in particular.
About Tom Chernaik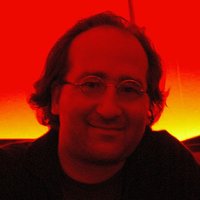 Tom Chernaik is the Founder of CMP.LY. Working with leading brands, agencies and PR firms, Tom has been on the forefront of digital marketing in Web 2.0. With a focus on brands leveraging Word of Mouth and social media, he has developed innovative enterprise solutions for Fortune 500 brands and an emerging standard for compliance with new FTC regulatory requirements. He studied at Cardozo School of Law and was a founding member of the ad sales team at XM Radio, where he spent 5+ years integrating national brand sponsors and advertisers with programming. Prior to XM, Tom spent a decade in the entertainment business with roles at Arista Records and Sonicnet as well as leadership executive roles at independent record label Gotham Records, Track Entertainment and innovative music startup AllIndie.com.


CMP.LY was started as a simple solution for regulatory compliance with the recent FTC requirements for marketers engaging in social media programs. CMP.LY is built around a short coded framework that enables trackable and identifiable disclosures to be included in Tweets, Facebook status updates and short form applications like Foursquare as well as in blogs and web pages. We have expanded to include measurement (for ROI) and reporting capabilities and we are developing additional solutions for more regulated industries including pharma and financial.
Location:
New Work City (@nwc)
412 Broadway
Floor 2
New York, NY 10013
(888) 823-3494
Directions: http://bit.ly/gktygq
Entrance on street view: http://bit.ly/hl6btW
About the Host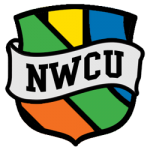 This event is part of NWCU, community powered learning driven entirely by member participation, NWCU is a curated collection of classes, workshops, Meetup groups, and hackathons, all sharing one core common goal: help existing and aspiring independents build, learn, and share with one another, so more people can lead better, happier lives working for themselves.
http://nwc.co/u/
Sponsors
Offerpop is an innovative New York-based software company launched in June 2010 that enables smart social marketing on Facebook and Twitter. More than 50 brands, retailers and agencies use Offerpop to recruit fans and followers, build brand engagement and grow sales.
Learn more at www.offerpop.com and follow them on Twitter at @offerpop.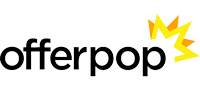 We'll also have some books for raffle provided by O'Reilly!