Many people were frustrated with the graphs ShowSlow was showing as rankings and other measurements change too frequently if your pages are dynamic in nature and show different content on every request.
ShowSlow v0.5 is using rolling average to smooth the graphs, hope it's going to be easier on your eyes and will help you get more meaning from the graphs.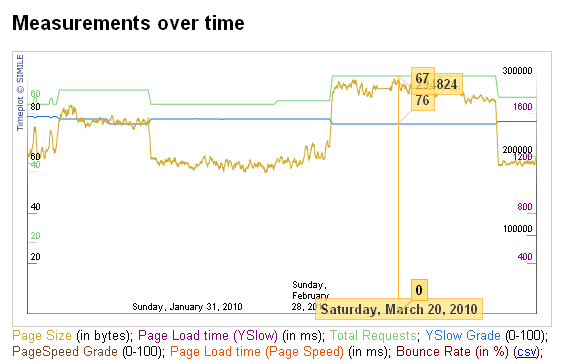 Go ahead and download new version:
http://www.showslow.org/Installation_and_configuration#Getting_the_code
or just type "make" if you installed from Subversion.