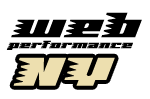 WebPageTest.org is getting more and more popular, it was included in Google's epic announcement that site performance is now part of ranking!
So, this Thursday, April 15th, get ready for WebPageTest.org Demo by Nicholas Tang at New York Web Performance Meetup!
If you haven't RSVPed yet, now is your chance! If you can't attend please update your RSVP as well to let others in.
http://www.meetup.com/Web-Performance-NY/calendar/12915226/
Don't forget that we're back at Interactive One offices and they are also sponsoring pizza and sodas!
Getting there:
205 Hudson Street (entrance on Canal St.)
6th Floor
New York, NY 10013
212-431-4477
Directions: http://bit.ly/bnbCvB
Street view: http://bit.ly/dDrToe (entrance on Canal St.)
Hope to see you all there and please forward it to your friends so they can learn about this great tool!
Presentation will start at 7:00PM. I'll see you there!