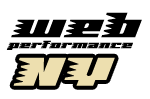 Summer is over, we're all vacation-recharged and it's time for some serious Web Performance! Come out of your sleepy summer mood and join us for next New York Web Performance session.
September 15 at 5:45PM (time is updated) at Logicworks:
RSVP here: http://www.meetup.com/Web-Performance-NY/calendar/14568561/
Philip Tellis (@bluesmoon) will be speaking at New York Web Performance group about Boomerang!
Philip is a self described geek working for Yahoo! who recently presented Latency: Why You Should Worry and What You Can Do About It (video) at Velocity 2010.
His accomplishments include, but not limited to:
Topic:
Philip will be presenting his new open source project Boomerang.js. Why it was written, how to implement it, and what can be done with the data.
For a little background on Boomerang.js:
Boomerang is a piece of JavaScript that you add to your web pages, where it measures the performance of your website from your end user's point of view. It has the ability to send this data back to your server for further analysis. With boomerang, you find out exactly how fast your users think your site is.< This is an excellent example of RUM (real user monitoring) that allows sites to effectively and actively measure real page performance for their actual users as they see it. Boomerang is open source and released under the BSD license. Agenda: (time is updated)
5:45 – arrive to the event, meet other members
6:00 – Introductions & Boomerang presentation by Philip Tellis
6:45 – Q&A
7:00 – Open Discussion, Networking
Location:
LogicWorks
155 Avenue of the Americas
Fifth Floor
New York, NY 10013
Directions: http://bit.ly/cK9cQx
Entrance View: http://bit.ly/a4DwrM
See you all there!