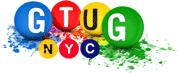 Last week I gave a talk at joint NYC-
and NY Web Performance Group event at Sun Microsystems offices!
It was very nice to see so many people interested in Google's new performance initiative, I think many were excited and couldn't wait to try speeding up their sites.
I posted my presentation to TechPresentations here:
http://www.techpresentations.org/Google_Page_Speed_(at_NY_Web_Performance_Group)

and here's direct link to the slides:
http://www.sergeychernyshev.com/talks/Web_Performance/Google_Page_Speed.html

I'm trying to improve my presentation skills so please give me some feedback and rate my presentation on SpekerRate:
http://speakerrate.com/talks/1952-web-performance-and-google-page-speed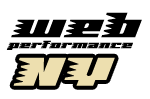 A few major links from the presentation to get you started on Google Page Speed:
If you're on Twitter and still not following me @sergeyche or the group @nywebperf, feel free to do so.