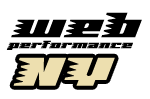 A special guest, Andreas Grabner is coming to New York City to present new features of upcoming dynaTrace AJAX Edition 2.0 at NY Web Performance Meetup!
dynaTrace AJAX Edition is a free tool that provides full JavaScript, Network, Rendering, DOM and XHR tracing for Internet Explorer 6, 7 & 8. With the latest version the Ajax Edition automatically analysis Best Practices in the areas of Browser Caching, Network Resources, Server-Side Activity, JavaScript/AJAX and also provides additional Key Performance Metrics that are essential for tracking the end-user perceived performance of a web site such as Time to First Impression, Time to onLoad or Time to Fully Loaded.
Agenda:
6:00 – arrive to the event, meet other members
6:30 – intro to web performance, industry updates by Sergey Chernyshev
7:15 – dynaTrace AJAX Edition presentation by Andreas Grabner
8:30 – Q&A
9:00 – Open Discussion, Networking
Time Inc. offered their Watercooler meeting to host NY Web Performance meetup.  Refreshments will be served.
Host contact: Alla Gringaus, Web Technology Fellow
Questions: 646 391 9671
Location:
Rockefeller Center
Time & Life Bldg
1271 Ave of the Americas (entrance 50th St and 6th Ave)
2nd Floor, room #1
New York, NY 10020
Nearest Transit:
50th St – 8th Ave (C, E)
50th St – Ave of the Americas (F, V, B, D)
49th St – 7th Ave (N, R, W)
Get directions on Google Maps: http://bit.ly/cNBZ28
Street View for the Entrance: http://bit.ly/d4FsVf
Come join us for a great presentation and discussion!