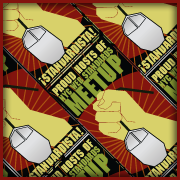 I'm giving a talk about Web Performance at NY Web Standards Meetup on March 19th.
I'll talk about the performance of Web applications and sites in general, why it matters and what can be done to improve it. Presentation covers both front and back-end performance, with emphasis on the front-end and it will be useful for everyone from designers to system administrators.
General understanding of web development is required, but a wide range of performance tuning techniques, available to every skill level, will be covered.
I'll be happy to see you there, but you need to RSVP – only 10 seats left already, so you better hurry.