JavaScript Performance
New York, NY
August 18th, 2009
What is performance?
Performance is how fast your site works
NOT how many users it can serve (Scalability)
NOT how often it's down (Reliability)
What's involved?
Back-end (nothing happens until server does it's thing)
Front-end (JS, CSS, images)
More data loaded afterwards (AJAX)
And some more loaded from other sites (banner, widgets, analytics "pixels")
Amazon Waterfall!
Total Requests: 88
Total Time: 6.344 seconds
Back-end Time: 0.968 seconds = just 15%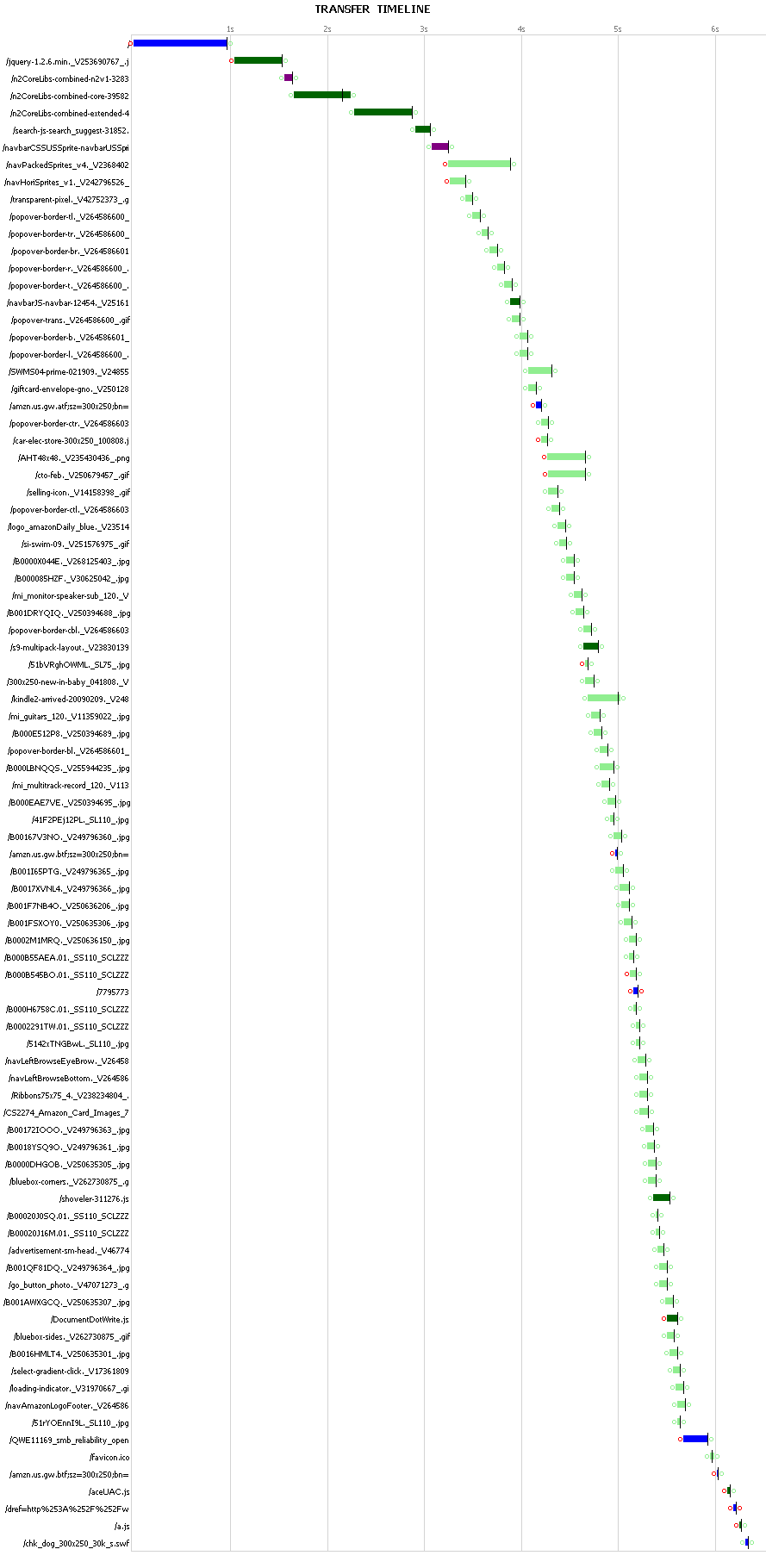 CNN Waterfall!
Total Requests: 174
Total Time: 4.406 seconds
Back-end Time: 0.171 seconds = less then 4%

Why JavaScript?
blocking behavior on the network

most of external data providers use JavaScript
What to do with blocking?
do less blocking
don't block (parallelizing techniques)
use browser cache
What to do with banners?
postloading banners once page is ready
don't have "external" banners / control what's inside (almost impossible)
no perfect solution on the market yet
Widgets
"easy" to implement
if provider is slow, your site is slow
don't always load (fast) - expect to be slow (breaking look & feel)
AJAX & JSON
don't expect it to be immediate (show progress indicator if appropriate)
minimize backend work (memcached, static files)
make results cacheable (when possible), always use Expires headers
Part 2: JavaScript in the browser
Ning Zhou, JavaScript Meetup (slides)
More info
Licensing & Attribution
Tools of the trade by Sergey Chernyshev
is licensed under a Creative Commons Attribution 3.0 United States License.
Permissions beyond the scope of this license available here.